SOL authors meet in Eglisau
Finally, after six years, Roby and Jürg have managed to meet not on a volcano, but in Eglisau. Below we are paying a visit to the Rhine Falls, one of the scenic wonders near Eglisau:
Guess who took the following picture?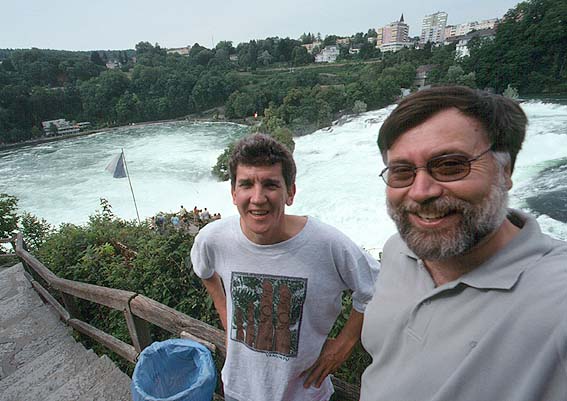 And below is the proof it actually happened in Eglisau ;-)
(photo taken minutes before Roby's departure for Udine)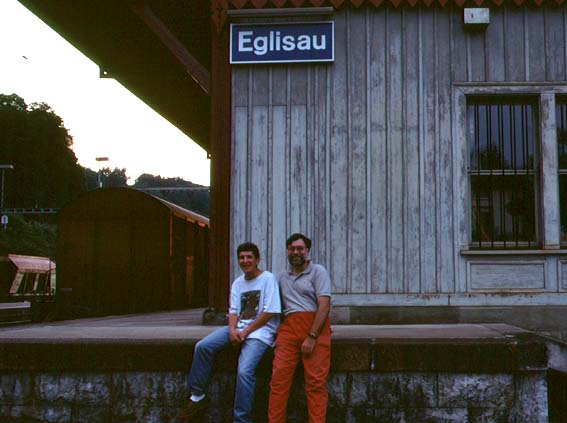 By the way:
Some serious work was also done during Roby's visit to Switzerland!